new
Meetings
Monthly Update
AI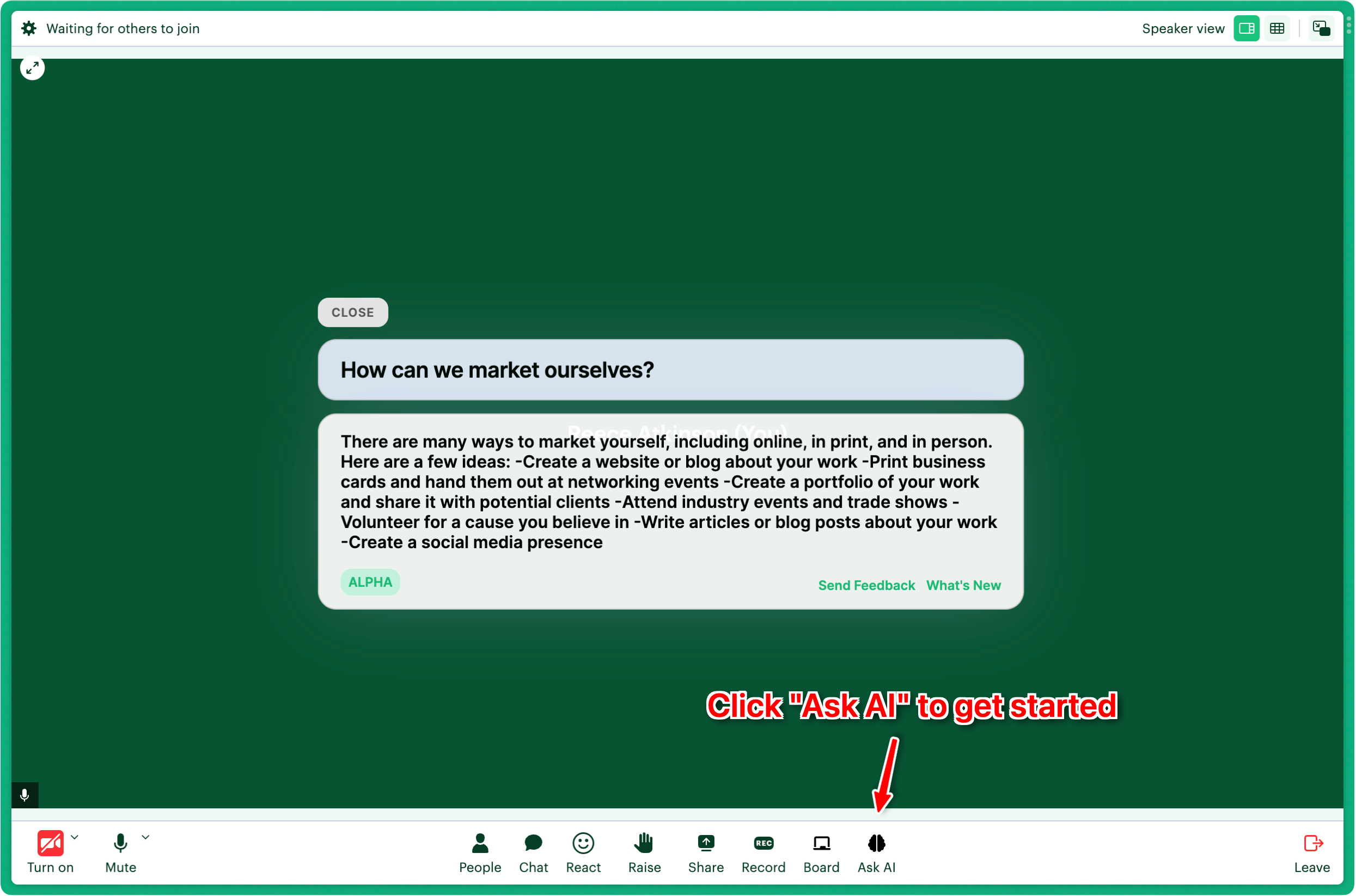 UpMeet AI allows you to ask questions, help make decisions, give strategic advice, help with facts and even help you write.
If you want to give it a go just start a free trial for any paid plan to test-drive the feature.
The feature is included with paid plans and can start being used on new and existing rooms!
AI is currently in alpha so if you have any feedback let us know at
feedback.upmeet.me/ai
and we will try to implement your feedback!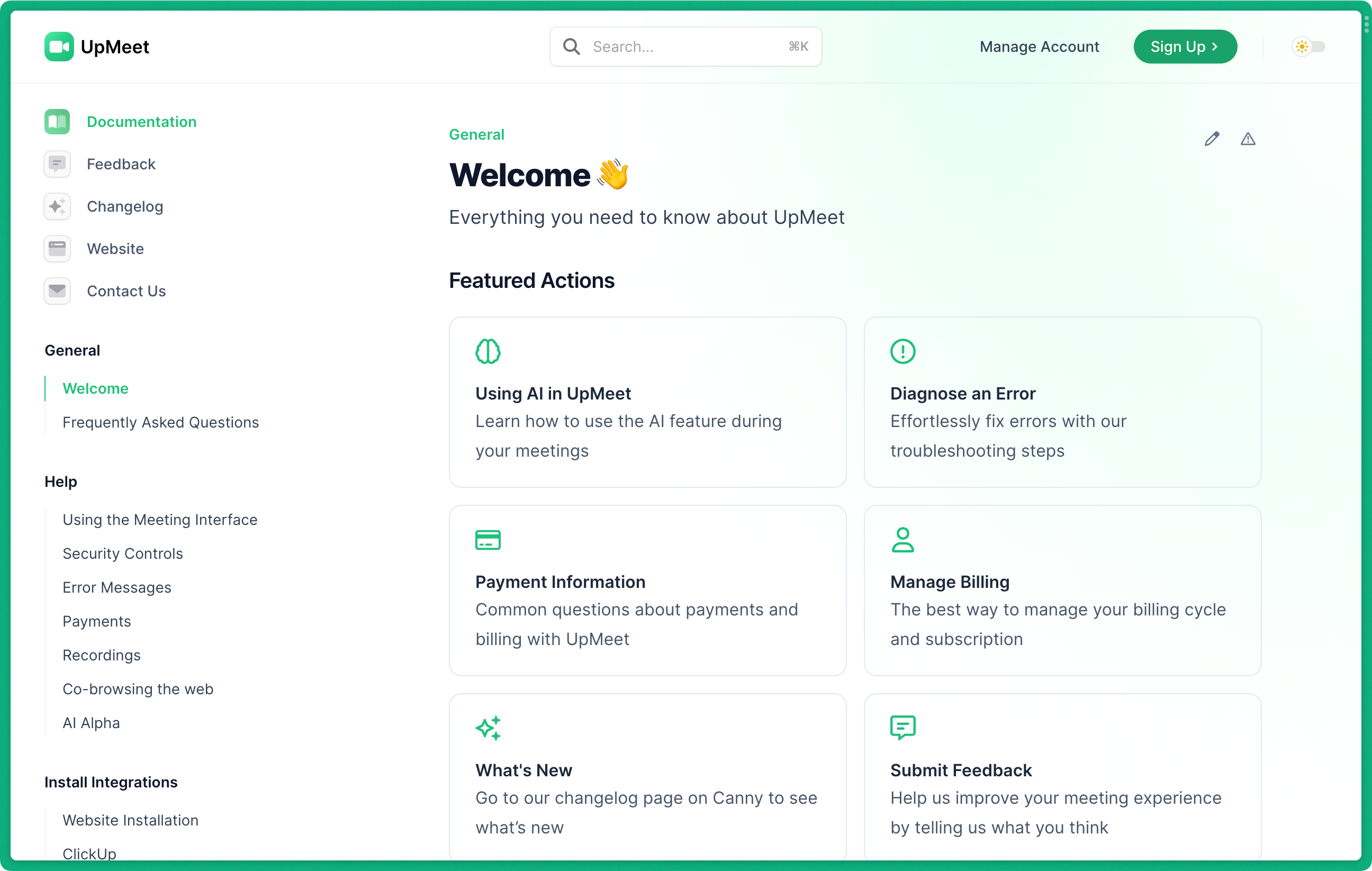 Our new help center is the font of all knowledge for UpMeet. You can access the docs at
docs.upmeet.me
.
From billing questions to diagnosing errors you can see all the tips and tricks on how to use UpMeet to make the meeting experience even better.
We would love to get your feedback so either submit feedback on the
Feature Requests
board or click the
warning icon
on any doc page.
UpMeet is the next-generation video conferencing and collaboration solution. UpMeet 3.0 adds improvements like faster loading times, whiteboards, advanced support guides and widgets. UpMeet is an excellent alternative to Zoom, Google Meet and Whereby. It is also more cost-effective than any other platform.
With UpMeet 3.0 we have launched a completely redesigned brand and website to match our core values. This exciting change has been in the works for weeks and with the help with Buildcamp (who helped us make a logo and new website). We are so excited to migrate everyone to this new experience within the next few weeks.
Boards are a quick disposible whiteboard to share idea's with your team. You have the option to export whiteboards as a png, jpg or svg to share at a later time with your team. This will open up opportunities for people to explain visually and share great ideas.
If anyone needs help during a call they can simply press the "Help" button located on the left side of the call. You will have resources like: Help Docs, Live Chat, System Status and more! This widget can be used by hosts or partcipants on any UpMeet plan or room.
As Notion becomes more popular we have added a new widget that allows you to join a meeting in one click. This can be added to any Notion page in multiple sizes and configurable settings!
By the end of December 2022 we have some more exciting updates to share with you which will make your experience even better. Keep an eye 👀 out for those updates in the blog!